Our History
The COLOURS Organization was founded in 1991 and started as a social justice oriented magazine, discussing issues of importance to Black LGBT communities.  At its peak, the printed magazine was distributed across the country and had a distribution of a few thousand copies per issue. This was significant for a grass roots organization to achieve, that was creating content and distributing the magazine in house.
The organization eventually developed into a funded organization where it began providing health and wellness services for Black lesbian, gay, bisexual and transgender individuals.  Currently the organization has 6 staff and provides HIV testing services, support groups and health and wellness navigation services for Black men who have sex with men (MSM) who are at high risk for acquiring HIV. You can find out more about our services by clicking here.
Meet the Staff
The COLOURS Organization has a staff of six people who are dedicated to serving Philadelphia's Black LGBT community and beyond.
Lee F. Carson, MSW, LSW
Interim Executive Director
Lee served on the board of COLOURS before serving as the Interim Executive Director in a part time capacity.  In addition to his work at COLOURS, Lee serves as adjunct faculty both at Temple University in the Graduate School of Social Work and also in the Behavioral Health and Human Services program at Community College of Philadelphia.  Lee also works part time as the Director of Training for The Ladipo Group.  Lee has served as the part-time Interim Executive Director since July of 2016.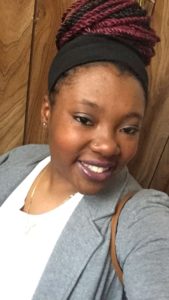 Loren Jenkins, AAS
Prevention Specialist
Loren
Jenkins is a HIV Prevention Specialist at The COLOURS Organization,Inc. She was born in North Philadelphia, and celebrates her birthday on December 11.
Loren
, is currently a student at Chestnut Hill College as an undergrad majoring in Human Services with a minor in Psychology. She also graduated from Community College of Philadelphia in 2015, with a A.A.S degree in Behavioral Health and Human Services.
Loren
, does plan to attend graduate school in the future.
Loren
enjoys spending time with family and friends when she is not in the office. She also finds shopping, traveling, out/indoor adventures, going out to eat and relaxing enjoyable activities.
Loren
, also likes to do volunteer work at various agencies and organizations across the city, including Girls Inc. and Broad Street Ministry. She plans to create her own non-profit organization in the future providing services to youth dealing with mental health challenges.
Fun Facts:
Only Child
Has a dog named Chestnut
The youngest prevention specialist at COLOURS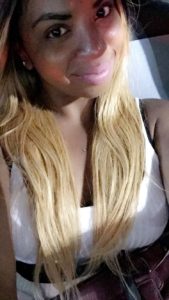 La'Seana Jones, MSS
Club 1509 Prevention Navigator
La'Seana Jones grew up in North Philadelphia. She attended the Pennsylvania State University and graduated with a Bachelor's of Science degree in Human Development and Family Studies. In addition to obtaining a Bachelors degree, she obtained her Masters in Social Services degree at Bryn Mawr College. I have years of experience working with children and youth. I have also worked with adolescents, and homeless women and their families. In doing so, I have gained experience in group therapy , individual counseling,  family therapeutic services as well as case management. I enjoy engaging, empowering and elevating the lives of others through being personable with consumers. A few facts about me: I am the oldest of two children, my favorite color is red and I love food and laughter.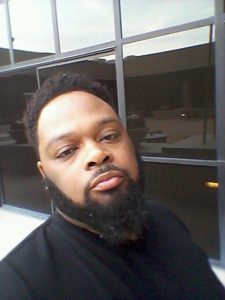 Will T. McNeil
Lead Prevention Specialist
Will has over 15 years of experience working in the field of HIV prevention and has worked on a number of programs over the years to help improve the health and wellness of Black LGBT communities.  Will provides HIV testing for COLOURS as well as organizes program outreach efforts and facilitates support groups at COLOURS.  Will is a mentor to many of the  young people that attend COLOURS.  Will has worked for COLOURS off and on over the years and most recently has been with COLOURS since March of 2014.
Will has been active in the HIV/Aids arena since 1993. He began volunteering at UNITY, Inc. formerly led by Tyrone Smith. In April of 1999, Will became an active member of COLOURS social support group M.O.C.U (Men of COLOURS United), by July of the same year he realized he had more to offer the young men and women of 40 ACRES of Change also housed at COLOURS, overseen by Michael J. Carr (Teddy Bear) who later offered Will the opportunity to audition for the facilitator position due to its facilitator at the time relocating to another state. Will won hands down and this began his journey at The COLOURS Organization, Inc. This led to a full time Outreach Worker/Health Educator position on a project called The Brothers Collective' a collaboration with ASIAC, Mazzoni (then PCHA), GALAEI and COLOURS.
In 2003 to 2006, Will took his new found expertise to South Jersey, where he began a new journey at Camden A.H.E.C where he provided Prevention Case Management to high risk negatives and later transition to Y.M.A.D Drop In Center Coordinator (Youth Making A Difference) will he created activities that  merged engagement between LGBTQ Youth and their Allies until 2006.
In 2006 to 2008, he returned to COLOURS as its 3MV (Many Men, Many Voices) Health Educator and Lead Outreach Specialist for African American and Latino Men that have Sex with Men.
From 2008 to 2011, Will lived and worked in Western New York at M.O.C.H.A (Men of Color Health Awareness) Project. During this time he ran their LGBTQ Youth Drop In Center.
In March of 2013, Will began volunteering at COLOURS, and began part time employment with COLOURS in June 2014 and transitioned into a full-time employee and in 2016 became the Lead Prevention Specialist for the organization.

Jarret (Jai) Thompson
Navigation Assistant
 Jarrett Thompson is a Lock Haven University Graduate and current MFA student at Arcadia University. Jarrett is working on his Masters in Creative writing and Education. Jarrett Thompson is an Actor, Singer, Dancer and Writer. Jarrett has traveled to many states and continents by way of the gift of song-Jarrett aspires to encourage that same tenacity in others while honing his own creative process.
Moreover, Jarrett is working in the non-profit sector as an Assistant Navigator Specialist to gauge the HIV risk of Men who shave sex with Men (MSM) as well as QPOC (Queer People of Color), identifying as men regarding their HIV status. "It is my responsibility to facilitate change"- Jarrett offers to The Colours organization relative to his job description. Jarrett Thompson works alongside La'Seana Jones, lead Navigation Prevention Specialist to provide PrEP, nPEP, referrals to Medical/healthcare providers, housing and Job readiness resources. It is through the creative lens that Jarrett is able to come to work day after day with a new canvas in mind to create change and to be an effective change agent in the lives of others as well as in his own personal life.